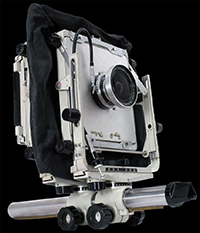 This project is dedicated to the innocent victims caught in the terror of a Suicide Attack. Shot on 5x4 Fujichrome and consists of two images….
The Crowed and the Aftermath
Listening to the radio or watching TV news reports, reveal "12 people killed yesterday! 25 people killed today! Another 20 killed in a suicide attack!" who are these people? They are the Innocent and unsuspecting bystanders of a suicide attack.
The Crowed I wanted to capture the moment of the explosion, seeing the crowed for the last time, frozen in that split second before the blast.
The Aftermath The normality after the event, everything is washed down and back to normal," it's like seeing an accident, after a few days you're not sure if it happened there or not" !!!
I take 4-5 shots of the crowed to make sure no one is looking at the camera then ask someone in the street to be a bomber, I return on a Sunday morning early set the camera up in the same position or as near as possible.